Our Team in Bhutan
Azusa Kubota
UNDP
Representative
Ms. Azusa Kubota was previously Country Manager and Head of UN Joint Presence Office in Solomon Islands for UNDP, UNICEF and UNWOMEN, and led the design and implementation of UN joint programmes in support of peace building, social cohesion and elections prior to and post withdrawal of Regional Assistance Mission in Solomon Islands (RAMSI), as well as a number of climate change projects. Prior to joining the UNDP office in the Pacific, Ms. Kubota served as Deputy Resident Representative in UNDP Lao PDR where she oversaw programmes supporting legal reform, environmental protection, democratic governance, UXO and the Round Table processes. Prior to Lao PDR, as the Deputy Resident Representative in the Maldives, she supported climate adaptation and democratic governance projects.
Chadho Tenzin
FAO
Assistant Resident Representative Mr. Chadho Tenzin is the Assisstant Resident Representative of FAO. He is the first agricultural economist professional in the country at undergraduate level He graduated from the Washington State University (US) under FAO scholarship and went to the University of Bradford, under European Union scholarship, for graduate studies in resource economics. Mr. Chadho went to Pune, India for two-year Post-Graduate studies in rural development and planning.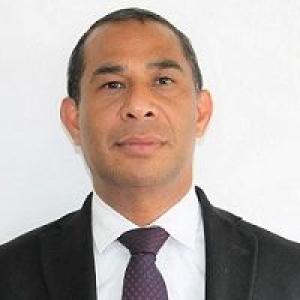 Rui Paulo De Jesus
WHO
Representative
Dr Rui Paulo de Jesus is the WHO Representative to Bhutan. Prior to his current appointment, Dr Rui worked at WHO Regional Office for South-East Asia in New Delhi, India, in various capacities as the Coordinator, Country Support and Coordination and Regional Adviser for Communicable Disease Department. He joined WCO Bhutan on 8 Feb 2017 as an acting WHO Representative.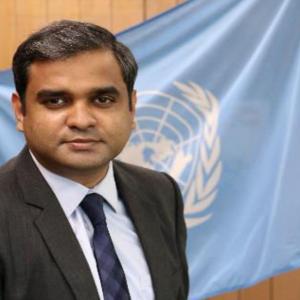 SRIRAM HARIDASS
UNFPA
UNFPA Representative India and Country Director Bhutan
Mr. Haridass, a national of Sri Lanka, brings with him over 18 years' experience in strategic planning and programming, in both development and humanitarian contexts. Prior to joining UNFPA India, he served in UNFPA Sierra Leone as a Programme Specialist, where in addition to overseeing the implementation of large-scale donor funded projects, he also coordinated UNFPA's response to the Ebola crisis. Before that, Mr. Haridass spent nearly nine years with UNHCR in Sri Lanka, Afghanistan and South Sudan.

Mr. Haridass holds a Master's degree in Law and Human Rights (LLM) from the University of London, and a Bachelor's degree in Business Administration (BBA) from Curtin University of Technology, Perth. He is married and has two daughters.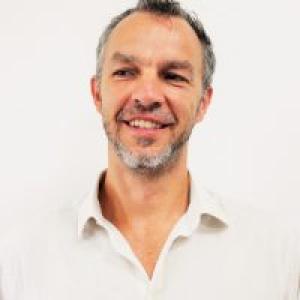 Svante Helms
WFP
Head of Office
Mr. Svante Helms is the Head of Office of WFP Bhutan Country Office. He has been a part of the UN system since 2005 and has worked in different positions in Tanzania, Johannesburg, Nepal, Egypt and China. Prior to his arrival in Bhutan in August 2018, he was the Programme Policy Officer for WFP, Safety-Nets & Social Protection Unit in HQ. He holds Masters Degree in Geography and Communication Studies with focus Development Studies, Regional Development, Business Policy, Communication Theory and Journalism, Discourse Theory, Organizational Innovation and Political Science from the University of Roskilde in Denmark.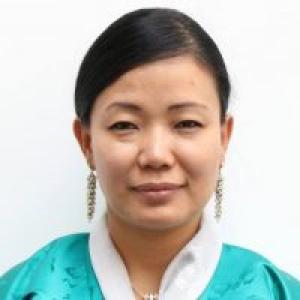 Tandin Wangmo
UNODC
UN Communications Group Member
Tandin Wangmo brings a diverse professional portfolio with her. Prior to joining UNODC, she was the Executive Director of RENEW. She consulted with Bhutan's Institute of Management Studies on numerous social issues – including those related to gender, youth, program design and leadership training. In the political sector, she served as the Spokesperson and Director of Media & Knowledge Center for the People's Democratic Party of Bhutan. She was the Deputy Executive Director of the Gross National Happiness Center (GNHC) from 2012-2013. She is a scholar and educator and began her career as a teacher with the Ministry of Education from 1997-2002. She holds a Masters in Educational Studies from the University of Newcastle, Australia and a Bachelor's in Education from Samtse College of Education, Bhutan.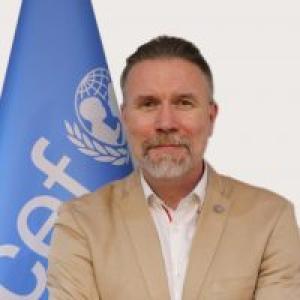 Will Parks
UNICEF
Representative
Mr. Will Parks, Representative of UNICEF Bhutan Country Office. For the last 26 years in over 40 countries, Will has led the design and management of programmes that have achieved strong results for children as well as built the capacities of communities, governments, civil society organizations, academia, the private sector, media, and international agencies. He specializes in economic policy, communication, public health, and evaluation.